T-Mobile quietly hikes data plan prices and puts a cap on Data Stash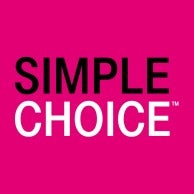 The big news from T-Mobile's Uncarrier X event yesterday was more data at each pricing tier, and the addition of "
Binge On
", which is basically allows for unlimited streaming of "optimized content" from certain video providers (and ignoring Net Neutrality in the process, but we'll cover that later.) Unfortunately, what T-Mobile didn't tell anyone was that it would also be hiking data plan pricing and installing a data cap for its Data Stash feature.
Simple Choice Amped will give users more data at each tier, but it will cost you. The base plan which is now 2GB of data stays the same at $50; the second tier has gone from 3GB for $60 to 6GB for $65; the third tier has gone from 5GB for $70 to 10GB for $80; and the unlimited data plan has gone from 7GB of hotspot data for $80 to 14GB of hotspot data for $95.
All of these prices only apply to new customers, because of course T-Mobile has previously promised to never raise your rate plan, but there's a bit of a caveat there as well. If current users use the "Family Match" option, meaning every line on a family plan gets the same data plan, you can get the doubled data at the price you're currently paying. But, if you only change the data plan on one line, you'll have to pay the new data premium. This is a big deal, because only users who pay for data will get Binge On, you can't be on the free data tier to get that feature.
Lastly, T-Mobile has quietly added a 20GB data cap on its Data Stash feature, which rolls over unused data for 12 months for those who pay for extra data. You will be able to opt-out of this data cap, but only if you also opt-out of Binge On. The idea seems to be that T-Mobile doesn't want people hoarding data to be used for HD video (which is not part of Binge On) or for use on video platforms not part of Binge On, like YouTube (which is a severe failure of Net Neutrality, but again, we'll talk about that another time).
Overall, it looks like T-Mobile is not doing so well with transparency or with making its "Simple Choice" plans all that simple to understand.