T-Mobile plan to decommission MetroPCS' network to start before the end of the year
9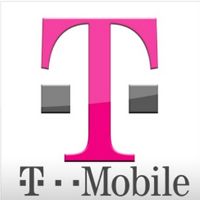 T-Mobile's plan to migrate MetroPCS customers to its own newer network, is ahead of schedule. That means that plans have been made for the decommissioning of MetroPCS' network in Boston, Philadelphia and Las Vegas before the ball drops on 2014 in Times Square. T-Mobile revealed the information during a conference call
following the release of the carrier's fourth quarter earnings
on Tuesday morning.
Originally, T-Mobile had planned on starting to take apart the MetroPCS network beginning in 2015. But stats provided by T-Mobile show that 40%, or 3.5 million MetroPCS customers, have already switched to a phone that works on the T-Mobile network. And about a quarter of the spectrum that T-Mobile received from MetroPCS in the acquisition, has been re-used or re-farmed for use in T-Mobile's continued build out of its 4G LTE network.
Because the migration is ahead of schedule, only a few MetroPCS customers will be disrupted by the closing of the MetroPCS infrastructure in the aforementioned three cities, by the end of this year. MetroPCS will continue to operate in Boston, Philadelphia and Las Vegas using its name, but customers will be connected to T-Mobile's pipeline. T-Mobile CFO Braxton Carter explained that the two carriers serve different customers with different needs. T-Mobile's pre-paid options are more expensive than the plans offered to MetroPCS customers. But as Carter explains, you can buy an Apple iPhone for use with the T-Mobile pre-paid service, while that handset is not available for MetroPCS customers.
"We were able to get this done more quickly than we had expected. We were conservative in our original projections. But we think this will offer a lot of synergies that will result in cost savings in the future."
-Braxton Carter, CFO, T-Mobile
Carter also revealed that T-Mobile's 4G LTE signal now blankets 225 million potential customers today, a figure expected to reach 250 million by the end of the year. It now offers 10MHz x 10MHz channel LTE service in 43 of the top 50 markets. In Dallas, T-Mobile has 20MHz x 20 MHz channel LTE coverage, offering average download speeds of 20Mbps to 30Mbps. The mobile operator
claims to have the fastest 4G LTE service in the country
.
source:
CNET