T-Mobile moves press event to Amazon's hometown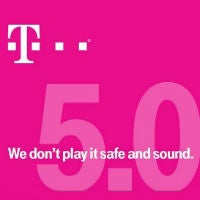 T-Mobile had already staked out the date of
June 18th
for its next UNcarrier announcement, and had originally planned for the event to take place in Los Angeles. But, not too long afterwards, Amazon announced that it would be holding an event the same day, but in Seattle. The reigning presumption is that Amazon is planning to
announce a smartphone
.
Now, T-Mobile has decided that it will move its UNcarrier 5.0 announcement to Seattle as well. T-Mobile's official statement on why the move is being made is:
We heard a lot of journalists were planning to cover one or both events remotely, or send people to two places on the 18th. What a pain! And, you know, we do love to eliminate pain points. So, in true Un-carrier fashion, we are eliminating this pain point by moving Un-carrier 5.0 to Seattle on June 18th.
Whether or not that is completely true, we can't say. There is a small chance that the two events are connected, given that it is assumed Amazon will be announcing a smartphone. But, it is more likely that T-Mobile didn't expect that it could compete for media attention when pitted against Amazon's first smartphone announcement, and so decided to move the event in order to make it easier.
If it is the latter reasoning, it has worked well, because we will be there to bring you the T-Mobile announcement information as it happens.