T-Mobile may announce an "Upgrade Club" and more LTE rollouts tomorrow
15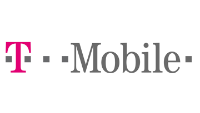 We know that T-Mobile is planning a
press event tomorrow
, and so far the information that we have has led us to believe that the event will focus on Phase 2 of T-Mobile's UNcarrier marketing plan, as well as the likely announcements of the
Nokia Lumia 925 and Sony Xperia Z
. But, new leaks are making it look like the carrier may have more announcements on the way.
TMoNews has gotten its hands on a leaked survey that T-Mobile has been conducting that looks like it is planning to create a sort of
"Upgrade Club" which will let users pay a monthly fee to be able to trade-in their phone for a new one on a faster time-table
. T-Mobile has been running ads recently taking shots at AT&T's long upgrade terms (although the 24-month commitment is standard for other carriers), and T-Mobile CEO John Legere had talked about the possibility of a plan like this back in March. At the time, Legere had said that the details were being worked out, but that the general idea would be a plan where users could pay a monthly fee and upgrade to a new device as much as twice a year, although other comments from T-Mo execs have said
you might be able to upgrade as much as you want
.
The rumor is that tomorrow's announcement will also include a major announcement of LTE rollouts, because T-Mobile has been falling a bit behind in that regards. We'll bring you the news tomorrow, so stay tuned!