T-Mobile adds more mid-band LTE capacity to prevent heavy traffic from slowing data speed
2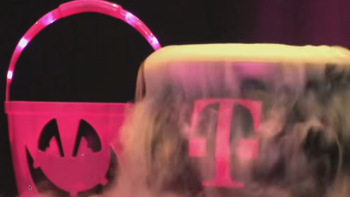 A tweet from T-Mobile Chief Technology Officer (CTO) Neville Ray revealed that the carrier has expanded its mid-band LTE capacity over the last two weeks. According to the executive, hundreds of sites have been upgraded to make sure that heavy traffic doesn't bog down the wireless provider's data speed. Ray notes that it is this kind of maintenance work that has allowed T-Mobile to have the fastest LTE speeds for four years running.
While T-Mobile is taking care of its wireless capabilities, it also is taking care of business. Just yesterday,
the company reported outstanding third quarter results
, which included an industry leading 774,000 net postpaid phone additions. The company also reported that its 4G LTE signal now covers 324 million Americans and should cover an additional million by the end of the year.
Want to know whether your city or town is one that recently received an upgrade from T-Mobile? Click on the video that Neville Ray included with his tweet. You'll find it directly below.