T-Mobile had the fastest LTE speeds among all US carriers last quarter
10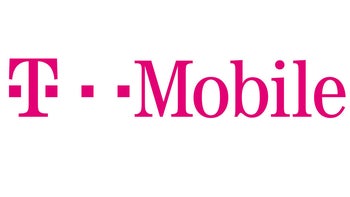 T-Mobile recorded another strong quarter and had the fastest average 4G LTE speeds of any US carriers in the last quarter of 2018.
For example, download speeds on T-Mobile averaged 33.4Mbps, higher than the 32.1Mbps result on Verizon, the closest competitor, and further outpacing AT&T and Sprint, which came in last.
US Carriers Average 4G LTE Download Speeds in Q4 2018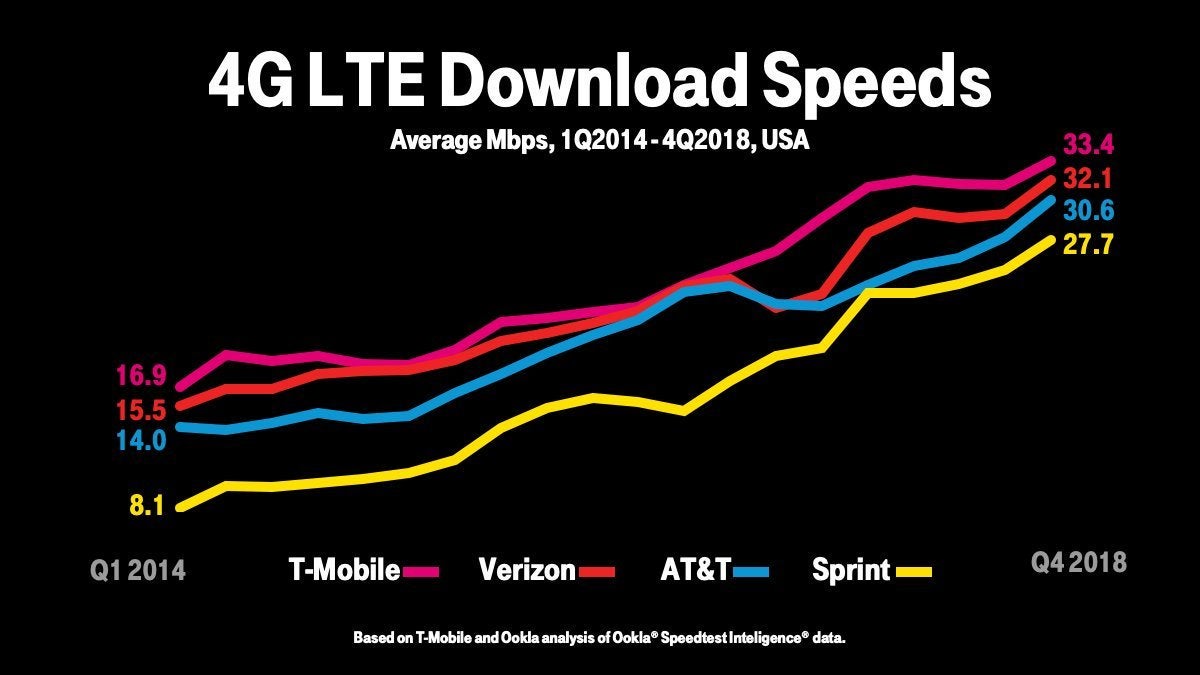 It's also exciting to see how far we've come in terms of average download speeds in just about five years, nearly doubling the download speeds we used to get in Q1 2014.
Keep in mind that the numbers in the chart above are for download speeds.
US Carriers Average 4G LTE Upload Speeds in Q4 2018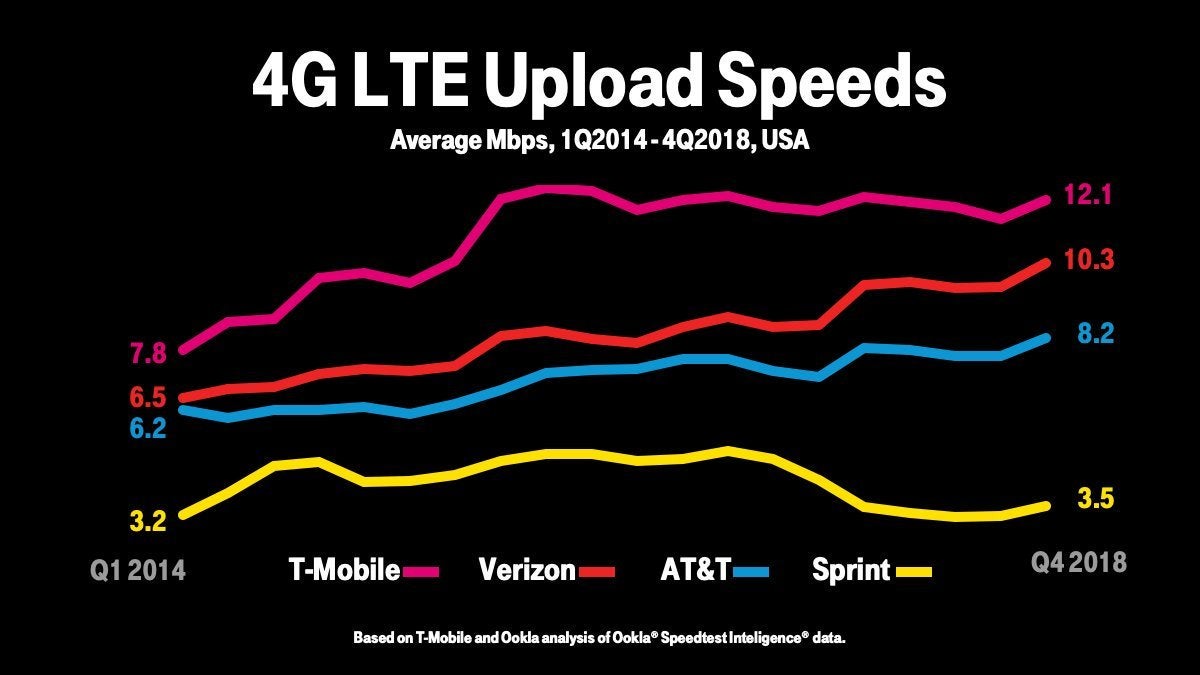 When it comes to upload speeds, which are very important to those who post a lot of stuff online, especially large files like videos, T-Mobile again has the lead.
In the upload speed race, however, the differences are much bigger: T-Mobile averaged 12.1Mbps, followed by Verizon with 10.3Mbps, AT&T with 8.2Mbps, and finally, Sprint scored a poor score of just 3.5Mbps. This means that if you try uploading larger files via the Sprint network, it would take nearly four times longer than if you used T-Mobile's network.
All of those speeds were measured via T-Mobile's own data, but also from Ookla Speed Test Results, in case you were wondering.
T-Mobile's coverage expanded in this last quarter to now cover 325M people in the United States and the carrier expanded its 600MHz coverage to more than 2,700 towns.
Are you using T-Mobile and are you happy with the experience?
And what are the average LTE speeds in your region, do you fall within the average ranges?