T-Mobile first in U.S. to operate LTE-U network
7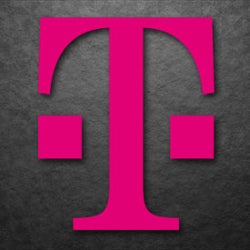 Six cities across T-Mobile's network are now running LTE-U. Using publicly available airwaves in the 5GHz band, it gives the carrier more capacity while offering faster data speeds for T-Mobile customers. Speaking of customers, those with compatible smartphones in the LTE-U locations don't have to do a darn thing in order to access it. And the same features that T-Mobile uses to beef up its 4G LTE pipeline will also work with LTE-U.
That means Carrier Aggregation, 256 QAM (Quadrature Amplitude Modulation) and 4x4 MIMO (Multiple Input Multiple Output) are being employed on LTE-U. Because LTE-U uses high frequency airwaves, it has limited range which means it needs to be deployed in urban areas. Earlier this year, T-Mobile said that
it might use LTE-U to debut its Gigabit LTE services
.
In addition, T-Mobile field tested License Assisted Access (LAA). The test showed speeds of 741Mbps using 80MHz of aggregated spectrum. LAA allows more carrier aggregation than LTE-U. With LAA, T-Mobile can combine more licensed and unlicensed bandwidth. This increases the capacity that T-Mobile can offer its customers. T-Mobile will be densifying its network later this year. This will include the use of small cells, which carry LAA functionality. LAA and LTE-U use underutilized spectrum and other users on the same band, including Wi-Fi users, are unaffected.
"LAA is the just the latest example of how T-Mobile is innovating the way forward. While our competitors scramble to deal with the way unlimited data plans are slowing down their networks, we're already moving on to what's next. This means that the fastest LTE network – that's T-Mobile – will only get faster. I hope AT&T and Verizon like eating our dust!"-Neville Ray, CTO, T-Mobile
source: T-Mobile.