T-Mobile LTE-U to use unlicensed spectrum to kickstart Gigabit LTE
4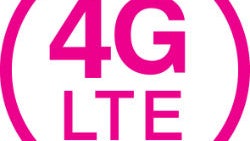 We know that 5G cellular service is already in the works and T-Mobile has announced that it is going to expand its LTE service with a new LTE-U program that plans to use unlicensed spectrum to expand coverage and even get a kickstart on potential Gigabit LTE service, but questions do surround the plans. T-Mobile said it will be working with Ericsson and Nokia to use LTE-Unlicensed (LTE-U) spectrum.
LTE-U, sometimes called LTE-License Assisted Access (LTE-LAA), uses the 5GHz spectrum to provide more capacity. Because it uses the 5GHz spectrum, it doesn't have that much range, so it is most likely to be used in urban areas; and, carriers have to be careful when setting it up in order to avoid issues with Wi-Fi access points that also use the 5GHz band. T-Mobile has been working with the 5GHz spectrum for a while though, so we're confident that will go fine. T-Mobile even says the LTE-U rollout will make it possible for the carrier to bring "Gigabit LTE to more places across the country," though there is no timetable given on that.
Of course, it is also unclear when and where LTE-U will first be put into use. That question doesn't matter too terribly much right now, because no current phones have hardware that would be able to take advantage of the new spectrum. If we had to guess, it's likely that the first round of compatible phones will be announced at Mobile World Congress next week, so we'll be keeping an eye out for more info.