T-Mobile family plans expand to 6 people, could get as big as 10
5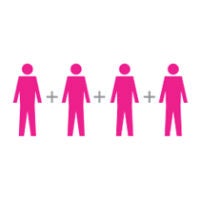 There have been rumors that Sprint is going to be
changing its wireless plan lineup
sometime soon. The hope is to keep T-Mobile from pulling ahead more, but obviously T-Mobile isn't going to just sit back and do nothing. One new change has come to T-Mobile's family plans: you can now have up to 6 people, and you may soon be able to have up to 10 in your family.
Previously, T-Mobile limited family plans to a maximum of 5 lines, but that changed quietly earlier today, so that you can add a 6th line. Additionally, T-Mobile is running a deal right now which will get you extra data if you buy a family plan with 4 or more lines. This means that the base family plan will now give unlimited talk and text, plus 2.5GB of data for each line, and for 4 lines, it would only cost $100. The downside is that deal only lasts until January 2016, at which point all of those lines will drop back to just 1GB of data. Wireless data usage is on the rise, so you're getting a great deal right now, but you will likely need to upgrade those data plans in 2016.
There are also rumors that T-Mobile is considering allowing users to have up to 10 lines on a family plan.
TMoNews
says that it has received word on two different occasions that the options for lines 7-10 were in the works, but nothing concrete has come about. The assumption had been that when T-Mobile expanded family plans, it would go straight to 10 lines, with lines 7-10 costing about $20 each; but, since it has stopped at 6, it may be that those plans have changed.