T-Mobile doubles the number of streaming music sites that don't count against your data cap
14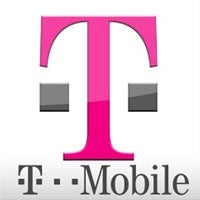 According to earlier forecasts by T-Mobile CEO John Legere, the nation's fourth largest carrier should be thisclose to leapfrogging over Sprint to become the nation's third largest carrier. Legere had earlier said that
the shift would take place before the end of the year
. The
latest data indicates that this is a possibility
. And it doesn't hurt that today, the upstart mobile carrier has doubled the number of streaming music sites that subscribers can listen to for free.
Back in June, T-Mobile unveiled its
Music Freedom
plan. This allowed subscribers to stream music from certain sites without having it count against their data cap. Since the plan was introduced, the number of T-Mobile customers that stream music daily has tripled. 200TB of data are consumed without a charge each day, and 66 million songs are streamed for free daily. More importantly for T-Mobile, one out of every four of its customers said that Music Freedom was the reason they switched carriers. With that type of response to the promotion, it could be the music fans that put T-Mobile into third place and ahead of Sprint among the four major U.S. carriers.
At the time, the sites included in the plan were some of the top names in the industry including Pandora, iHeartRadio, iTunes Radio, Rhapsody, Spotify, Slacker, and Milk Music. The 14 new streaming sites added to the program include Google Play Music, Xbox Music, SoundCloud, RadioTunes, Live365, Mad Genius Radio, radioPup, radio.com, Fit Radio , Fresca Radio, JAZZRADIO, ROCKRADIO, and Saavn.
Some of these are niche stations. Fit Radio is streaming music for those working out at the gym. Fresca Radio plays Latin, Hispanic and Caribbean music and Saavn plays Indian music including Bollywood tunes. Just keep in mind that the streaming music is not free when you are roaming, tethered, or connected to a mobile hotspot.
source: TechCrunch