T-Mobile clarifies plans to throttle unlimited customers
44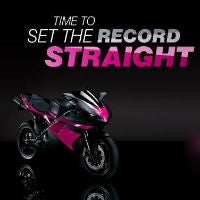 Recently, there was a report that claimed
T-Mobile was planning to throttle
certain types of high-usage data for unlimited customers, but it turns out that isn't quite accurate. T-Mobile wants to set the record straight, and is explaining that it won't be throttling the majority of users, but is cracking down on those who are using their data connections in ways that violate company policies.
The odd thing is that the original leaked memo was accurate, but T-Mobile wanted to clarify anyway. T-Mobile will crack down on specific users who run a full-time web cam or a server, or uses their phones for large-scale peer-to-peer file sharing, just as we thought when we saw the memo, but T-Mobile wants to clarify that these activities have been banned as part of their terms of service anyway. The company is only now cracking down on the highest usage customers. Part of the issue is that while mobile data is unlimited, tethered data is not, and many of these activities are done through a tethered connection.
T-Mobile's Chief Marketing Officer Mike Sievert told
Re/code
that right now, T-Mobile only has plans to reach out to about 20 customers found to be in violation of these policies. T-Mo will work with the users to change behavior, and if they don't T-Mo will reserve the right to cancel their service. Sievert was clear to point out that this is a very different policy than that of Verizon, which plans to throttle the top 5% of data users when they are using large amounts of data in highly congested areas.