T-Mobile and Sprint want to let you share a number across devices too
7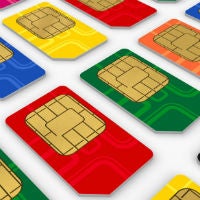 Many people have multiple devices these days, but carriers have traditionally wanted to get as many individual subscriptions as possible, which ends up meaning multiple SIM cards and multiple phone numbers for each device. Google Voice attempted to give users a better way, but few people jumped on that. AT&T announced something close with "
NumberSync
", and now T-Mobile and Sprint want to offer a better way to let you share a number across devices.
Unsurprisingly, T-Mobile started off by taking a shot at AT&T's NumberSync service. T-Mobile COO Mike Sievert said:
What we are working on will make this version one offering from AT&T look small. Our strategy is to ask customers what they want and need, and then build it. AT&T's is to build or buy things, and then try to convince customers they asked for it.
T-Mobile didn't give much more info on the plans, but the end result should be to allow users to share one phone number across devices and SIM cards.
Of course, Sprint didn't want to be left out either, and told
Re/code
that it is also "exploring offering a service that would allow a customer's smartphone, tablet and other devices to share a single phone number."
No one has details right now, but we should find out more soon enough.