AT&T announces mysterious "NumberSync" to save you when your phone isn't around
7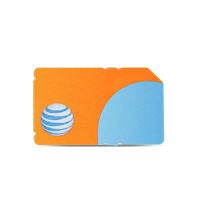 AT&T has announced "NumberSync" which seems to be focused on being the solution for when you forget your phone, lose your phone, or your phone battery dies. AT&T didn't explain the service too well in the announcement, but said that it would be a network-based service so it would be fully cross-platform (however, that would mean manufacturers need to work with AT&T to support NumberSync). AT&T says that with NumberSync, you'll have "freedom" from the following situations:
You will no longer need a fitness band and your smartphone to stay connected when you go for a run.
Forget your phone on the way to the store? You won't have to turn around to be able to ask your spouse if eggs should be on your list.
Stay connected with your friends on the soccer field on Saturday afternoon even if your phone is in the car.
And you can text your boss from across campus when your phone is sitting on your desk and she will know it is you.
That makes it sound like NumberSync will not only support calls, texts, and voicemail on multiple devices, but may also be able to be accessed from a wide range of devices, perhaps even over the Web. AT&T said NumberSync will be "standards-based" in order to make it easier for manufacturers to add support, but there is a difference between "standards" and "open standards", and that difference is in having to work directly with AT&T.
We should find out more soon, because AT&T said the first supported device would be released this holiday season.