T-Mobile Galaxy Note discontinued already?
23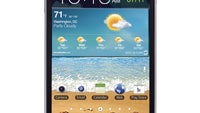 The popular phablet finally
debuted on T-Mobile back on August 8th
. We haven't even made it out of the month and it appears that the Galaxy Note's days on T-Mobile are already numbered.
The Android powered device has made a sudden and mysterious exit from T-Mobile's website and has had a status shift to "backordered" on several other sites. Android Police is reporting that an anonymous inside contact of theirs stated that T-Mobile is placing the
Samsung Galaxy Note
on EOL (end of life) with an estimated end date of November 1st.
T-Mobile officially responded to the reports by simply saying, "The Samsung Galaxy Note is currently out of stock online via www.T-Mobile.com; however the device is still available for purchase at select T-Mobile retail stores."
This, of course, leads us to speculate how soon we could see the rumored
Galaxy Note II
debut, and if it will make an appearance on T-Mobile. If the Galaxy Note II is in fact making its way to T-Mobile in the coming months, it would make sense for the carrier to start depleting inventory ASAP.
Recommended Stories