Swiss watchmaker laughs off possible Apple iWatch, says it's not a threat to luxurious wristwatches
33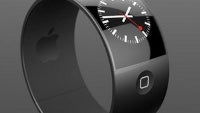 Apple might be the world's largest company by market capitalization, but its alleged plans to launch a smart wristwatch don't worry luxury watch makers a bit. At the annual Baselworld expo dedicated to watches and jewelry watchmakers laughed off the possibility of an Apple iWatch being a threat to a business where they sell $65 000 platinum watches.
"A wristwatch is the ultimate rare status symbol, and Apple poses absolutely no threat to our market,"
Victorinox product director Francois Nunez said.
"There's not one bespoke watchmaker who worries about wrist computer-phones."

That sentiment is not new for Apple, though. Long established phone makers met its iPhone with laughter denouncing its absurdity, and they couldn't have been more wrong. The same happened with the iPad.
It's hard to judge whether Apple would be successful with a product it hasn't even announced yet, but one thing is certain - going on an uphill battle is what Cupertino loves most.
source:
Business Insider