Swiss-knife app SD Maid cleans your Android file system, and cleans it real good
2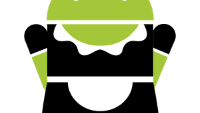 For being such a complex operating system, Android is pretty good at taking care of itself. Installing and uninstalling apps is a simple process, and cleaning most redundant data takes a mere stroll to the Settings menu. Alas, it isn't always that simple. Uninstalled apps sometimes leave a mess on the file system. Android itself generates logs, crash reports, and other obscure entities you don't really need in your life. It sometimes places them on your SD card, which is valuable storage that didn't come for free with your device.
Thankfully, there are apps that make thorough cleaning possible in the same simple manner. SD Maid is one such specimen. It's an app comprised of several useful tabs containing specific features that complement each other. The core components are Explorer, which is a functional file manager; Searcher, a file finder; CorpseFinder, a grim entity that shows up at night and lurks your file system for orphaned items; AppControl, which lets you freeze, reset, and remove apps (including system apps); and SystemCleaner, a scanner and filter for unnecessary files. SD Maid also lets you shrink any bloated databases to speed up file access and free up some space. There's a memory map tool too, that lets you take a look at the largest, smallest, and most recently modified files and directories on the storage.
SD Maid is one of the rare apps that enjoy near-universal appraisal from users. Some choice quotes straight from its Google Play page:
"A powerful app that no one knows about," "An unobtrusive and thorough workhorse," "This utility keeps every byte available to me."
We too are left with very good impressions from the app, and we'd like to note that it enjoys regular updates, the latest being from March 19. For all the nice things it does for your device, SD Maid is a free app you can download from the Play store right away. There's a paid Pro version available too.
| | |
| --- | --- |
| Developer: darken | Download: Android |
| Category: Tools | Price: Free / Paid |