SwiftKey users reportedly receiving other people's suggestions, including personal info (Android)
13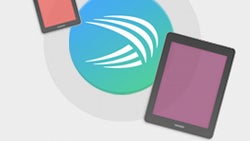 SwiftKey, one of the best third-party mobile keyboards around, has been suffering from a lot of strange problems lately. A couple of days ago, users on Reddit began reporting that they were receiving other people's suggestions, which, as can be expected, contained email IDs and other personal information. As far as we can tell from the original thread on Reddit, and from recent posts on SwiftKey's support forum, the issue has not been officially acknowledged or addressed by the company.
There were multiple reports of people experiencing "mis-sync", which, if legitimate, would rule out the possibility of an isolated system mash-up. Wrongly synced suggestions included entries from other people's typing databases and predictions in different languages. Various users claim to have contacted SwiftKey via email and over Twitter with no answer from the company.
Judging by reports, the issue seems to have affected mainly users who have recently performed a factory reset on their device. The Reddit poster of the original thread claims that, upon deleting both their suggestions and SwiftKey account, the foreign language suggestions, containing a
yahoo.de
email address, remained in the app.
Now, a lot of SwiftKey users are reporting that they are completely unable to access their typing data and predictions, including data obtained from Facebook, Twitter, Gmail and other apps. Two days ago, a thread about this issue was opened on SwiftKey's support forums, with many users chiming in to report the same sync outage problem. This time around, the problem was acknowledged by a member of the SwiftKey team who issued the following statement:
Hi everyone,

At the moment, we are experiencing a service disruption with our personalization service. This means that when you attempt to personalize your words or dictionary from social apps (like Gmail/Facebook/Twitter) that it currently will not work as expected.
The team is actively looking into this issue and we'll circle back when this is resolved. Thank you for your patience and support!

It's okay to use the app in the meantime.
Kindly,

Ryan
According to the same SwiftKey team member, "when sync is back up, things that were learned during this outage should be synced to your model."
Have you experienced any of the aforementioned issues recently? If you have, please chime in the comment section below.
We have reached out to SwiftKey for comment on both issues and will update this article if we receive a response from the company.
sources:
Reddit
,
SwiftKey Support Forums