SwiftKey tells us what we wrote about this year
9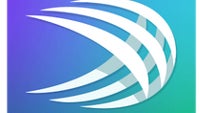 The people at SwiftKey have put together some interesting information. The company behind the popular third party virtual keyboard app have compiled a list of the most popular phrases found on tweets sent out in 2014. The company added "
language from news articles
" and used the same algorithm they employ to power SwiftKey's
Trending Phrases
. That feature scans Twitter and top news stories looking for popular words and topics, which are then added to your SwiftKey vocabulary. Clever, huh?
Some of the year's major headlines became the most popular topics written about each month. The missing Malaysian Jet was the top subject for March, the Ice Bucket Challenge topped August's topics and the
Apple iPhone 6
was the most discussed subject for September. By December, the chokehold death of Eric Garner led New York City to be the most discussed topic. By the way, topics that normally are mentioned frequently during a certain month (like the World Series in October) were excluded.
Not that every month had such serious topics. During those carefree summer days back in July, boy band
Five Seconds of Summer
managed to capture the attention of Twitter users
.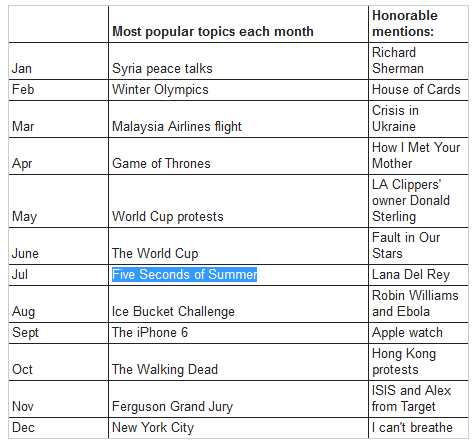 The mos discussed topics of 2014 from SwiftKey
source: SwiftKey
Recommended Stories