SwiftKey for Android update adds support for five new languages in latest update
3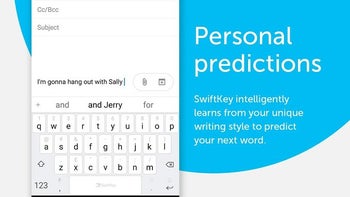 Microsoft's keyboard application, SwiftKey has just received a small update, but only on Android. Although no new features have been added to the app, support for five new languages has been implemented, but also some bug fixes.
Most of you will probably shrug when reading the name of the new languages that got support in the latest
SwiftKey update
, but here they are anyway: Alsatian, Fongbe, Norman, Urdu (English), and Warlpiri.
As far as bug fixes go, the list isn't that long at all, but the important thing is more issues have been addressed and SwiftKey is getting better on Android at least. Here is the full list of improvements included in the last SwiftKey update:
Punctuation slider should no longer trigger the period when sliding;
Keyboard won't lock up when trying to tag someone in Instagram comments;
Layout fixed when using Dvorak + split + undock
All the changes we're listed above are now available in the newest version of
SwiftKey for Android
, which is already listed in the Google Play Store.