Swatch ticks Apple off with "Tick Different" ad campaign
26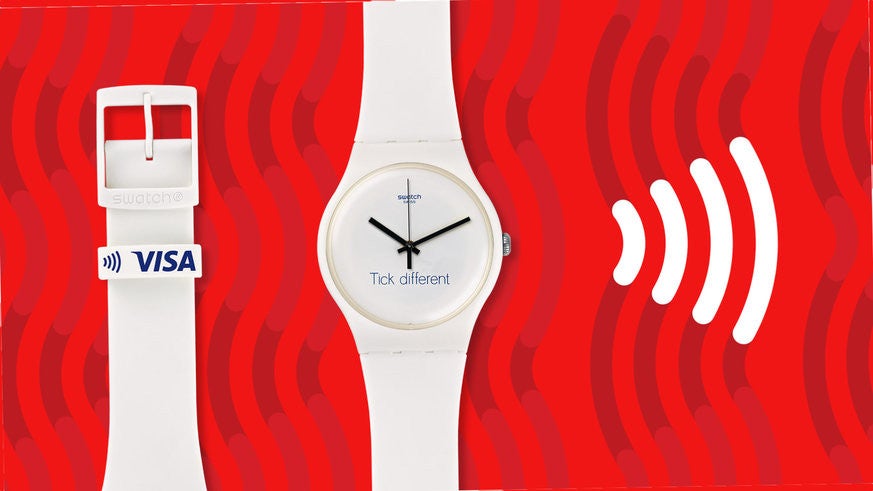 Swatch is advertising certain NFC-enabled watches with the 'Tick different' slogan
Apple's 'Think Different' ad campaign that ran from 1997 through 2002 is widely regarded as one of the most influential of its kind in recent history. Despite labeled initially as
"crap"
by none other than Steve Jobs, 'Think Different' has since proved a massive success for Apple and has garnered a plethora of awards and accolades.
Given that, it comes as no surprise that Apple has decided to take Swiss watch conglomerate Swatch to court after the latter decided to use the similar 'Tick different' slogan to advertise some of its products.
As can be expected, Swatch defends the ad campaign, chalking up the similarity in phrases up to a mere coincidence. Swatch CEO Nick Hayek has since gone on record to say that his company's catch phrase stems from an ad campaign from the '80s that was called 'Always different, always new.'
Apple Insider
reports that the 'Tick Different' branding is currently used by Swatch to market only specific products from its lineup, namely the NFC-enabled Bellamy quartz watches. Further, the Swiss conglomerate was granted a U.S. trademark for the phrase, which was published in October 2016 and extended to January 2017, and holds the trademark in its home country as well.
Apple has already submitted a claim before the Federal Administrative Court of Switzerland which is currently being considered,
Watson
reports. In order to win the case, Apple must prove that Swatch's "Tick Different" phrase makes at least 50 percent of consumers think of an Apple product. How? It remains to be seen.
Apple's famous "To the crazy ones" ad