Swarm, Foursquare's new check-in app, arrives on iOS and Android
1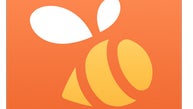 Last week, we heard that Foursquare is currently undergoing a substantial overhaul and is about to transfer some of its signature check-in features to a new app, dubbed Swarm. While the revamped version of Foursquare will be released sometime this summer, Swarm is already live on both Google Play and iTunes. The two apps are meant to coexist and work flawlessly along each other, much like Facebook and Facebook Messenger, but is this truly the case here? Is the brand new Swarm a worthy heir of the features that made Foursquare so popular in the first place? Let's go ahead and find out. As we already explained, Swarm is a social heat map app, which adopts the check-in functionality and allows you to see where your Foursquare friends have last checked in. Whenever they share their location, the spic and span app shows you who of your Foursquare friends have last checked in nearby – all thanks to a feature, called Neighborhood Sharing. Swarm also comes with a classic-looking news feed, which conveniently lists all of your and your friends' check-ins in a chronological fashion.
Swarm packs a more intuitive and unobtrusive interface than the one of Foursquare. Fans of the latter will probably feel right at home when they use Swarm, if not better. The transition between the two apps is rather fluent, too – whenever you tap the still-present check-in button in Foursquare, you are immediately redirected to Swarm, where you can publicly announce your general location.
At the same time, if you want to find out more about the place you have just checked in at, you are just a tap away from opening Foursquare and getting all the info you desire. What's more, a shortcut for Swarm will be created in Foursquare's side menu right after you install the new app, enabling you to switch to the new app with ease.
Swarm has a unique feature or two on its own, as well. Remember those To-Do Lists in Foursquare? Well, Swarm does not lag behind, as it comes with the so-called Plans - these enable you to write down what you want to do next and share it to your friends. After you've done so, you can only hope that your friends in the area will be interested to join you in your ventures.
As a whole, Swarm employs most of the features that made Foursquare so popular in a surprisingly good way. Although some users might be reluctant to try it out at first, sooner or later they'd have to do so. The overall experience that Foursquare and Swarm provide will surely appeal to both hardcore and casual users of the popular location-centric service.
Download: Swarm (
Android
|
iOS
)
source:
Swarm
,
Foursquare