Swappa is the virtual flea market for Android phones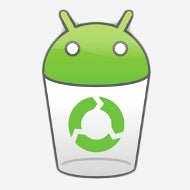 If you are not the Craigslist or eBay type, Swappa comes as a good alternative to sell your trusted old Android device you've already gotten bored with as new monsters get announced every few month now.
Swappa is a website that deals strictly with that - selling your Android phone - for a $10 fee. You can fill in every picayune detail about the condition of your handset in the form provided and publish it to be matched to willing buyers searching for an exact handset up to their budget.
The website says it only takes phones with clean ID numbers, i.e. not reported lost or stolen, fully functional, and without signs of water damage or screen cracks.
The buyer can ask questions and get answers from the seller in a dedicated forum for the device at question, which is also moderated by admins, who can step in if any issues arise later with the description, leaning back on the Q&A exchange. Last year the service sold $0.5 million worth of Android phones, this year it's gunning for a million.