Survey shows what features smartphone users want on their next phone
20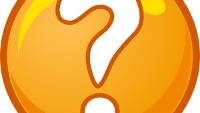 During July and August, Peel surveyed 2140 smartphone users globally. In China, India and Korea, the majority of smartphone users want to use their handsets as a television remote. In China, 72% of those surveyed said that it was very important that their phone come with an IR Blaster. In the U.S., only 18% said that this feature was very important for then to have on their smartphone, while 48% in the states said that it was not important at all.
Looking at the results of all 2140 surveyed, the feature that these smartphone users said that they would be more apt to use if on their phone was the IR Blaster (58%). Next was Mobile Payment services (19%) while a fingerprint scanner received only 13% of the votes. 10% said that they would use a heart rate monitor the most if it was available on their phone.
In the U.S., Peel inquired which features mean the most to smartphone owners when deciding which new model to buy. Interestingly, both male (61.7%) and Female (60.9%) said that advanced camera capabilities were the most important feature they looked at. In the U.S., both the youngest group (18 to 24 years old) and the oldest group (65+) want a fingerprint scanner on their next phone, more than other age groups. And those 65 and above would like to see a mobile payment feature on their next smartphone. The 65+ age group is the next to the last age group looking for a phone that features a heart rate monitor. Which age group is last? 55 to 64. It seems that once you hit 55, you have no desire in tracking your heart beat.
source: Peel