Survey: AT&T remains Apple iPhone country while Android rules at Verizon
48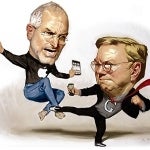 With 52.2% of smartphones in the U.S. running on Android, and 33.4% of them powered by iOS, what happens to those numbers when we look at some of the major U.S. carriers? Because of its early exclusivity with the
Apple iPhone
, AT&T is the U.S. carrier
most often associated with the phone
. A recent study was done by Consumer Intelligence Research Partners of the four major U.S. carriers between June and August of this year. As you might expect, about half of the phones activated at AT&T during that time period were Apple iPhone units.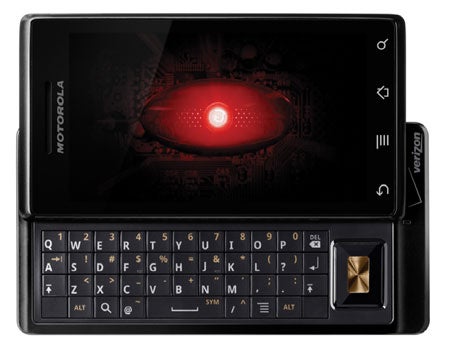 The Motorola DROID
Meanwhile,
Verizon continues to be known for its Android selection
as roughly half of all smartphone activations for the carrier between June and August were for Android models. Like AT&T and the iPhone, Verizon's link to the green robot goes back a few years. In October 2009, Big Red launched Android 2.0 with the
Motorola DROID
, and Androidmania began. Despite the availability of the Apple iPhone on Verizon, when it comes to operating systems,'Big Green' still rules for Big Red.
During the June through August period, at the four major U.S. carriers, Android accounted for 48% of all activations while iOS was next with 29%. Amazingly, Featurephones were next with a 17% share of activations during the June-August time period. That means that these basic phones had more than triple the activations of BlackBerry (4%) and Windows Phone (1%) combined!
The carrier that relies the most on one platform was T-Mobile. Because the Apple iPhone is not available there, Android commands a huge percentage of all activations for the nations fourth largest carrier.
source:
CIRP
via
AllThingsD