Surprise! Samsung NX300M camera runs Tizen Camera Platform; Tizen handsets coming next February
29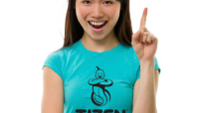 Whether by design or by inadvertently not revealing it, Samsung announced during the weekend that the first Tizen powered device has already hit the market. It turns out that the Samsung NX300M camera runs on the Tizen Camera Platform which uses core Tizen technology. This was displayed on a slide presented at the Tizen Developer Conference by Samsung executive VP Jong-Deok Cho. The slide revealed that the Tizen Camera Platform allows the camera to boot up twice as fast as its Linux based competition. The 20MP snapper can also take 9 pictures a second.
As far as the long awaited Tizen powered smartphones are concerned, the first models are expected to launch in February of 2014. These units will have Tizen 2.2.1 installed while Tizen 3.0 should arrive in the third quarter of 2014. Tizen 3.0 will include enabling of multiple accounts and will feature 64 bit support. This version of Tizen will run on IA and ARM chips, offer performance improvements and allow handsets to come to market with more RAM. For developers, Tizen 3.0 will come with a 3D UI framework for better looking and better performing apps.
So much has been written about Tizen including one report earlier this year that
the platform was almost dead
. In addition,
rumored launch dates never came to fruition
. But now, Samsung itself is telling us that things are moving forward. Remember, this is the OS that could allow Samsung to step away from Android at some point in the future.
source:
TheHandheldBlog
via
UnwiredView
Recommended Stories