Supreme Court ruling leaves Samsung unable to force customers into arbitration to settle disputes
19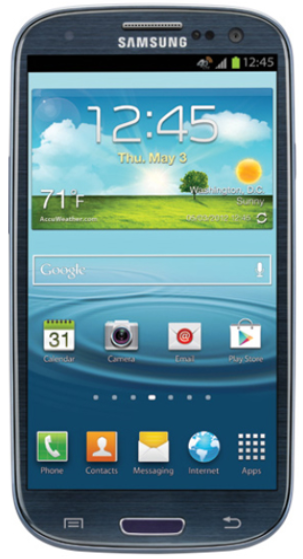 The Samsung Galaxy S III
The U.S. Supreme Court has ruled against Samsung by letting a lower court ruling stand. The ruling prevents Samsung from using the warranty that it included inside the boxes containing Samsung Galaxy S handsets, to force its customers into arbitration to settle any disputes. Companies favor forced arbitration because it allows them to set up the rules including how the arbitrator is selected. In addition, most arbitration agreements prevent the customer from starting a class action suit. Most arbitration clauses are written to limit the number of options an angry customer has against a company.
In this specific case, two smartphone buyers living in California each filed class action suits against Samsung over the performance and resale value of their Samsung Galaxy S handset. Daniel Norcia (who purchased the
Samsung Galaxy S4
) and Hoai Dang (who owned the
Samsung Galaxy S III
) both claimed that they never saw the arbitration clause written into the warranty before purchasing their respective handset model. That was because the arbitration clause was hidden inside the box along with the warranty, and was not listed on the outside of the box. As a result, both consumers had to purchase the Galaxy S phone they were considering before having access to the warranty, and thus the arbitration clause.
Back in January, a three-judge panel of the 9th U.S. Circuit Court of Appeals in San Francisco ruled unanimously in favor of the plaintiffs. The court found that Samsung did not give them proper notice about the forced arbitration. In addition, neither customer had agreed to be bound by the arbitration clause. Samsung appealed to the Supreme Court, pointing out that the 9th Circuit ruling had said that the warranty was valid, just not the arbitration clause. Samsung said that this would violate the Federal Arbitration Act. The latter holds that arbitration clauses are to be treated the same as other contracts. Ergo, if the warranty is valid, the arbitration clause should be as well according to Sammy's legal team. The Supreme Court disagreed, and now Samsung must prepare for a pair of class action suits.
source:
SupremeCourt
via
Reuters