Supreme Court to hear case alleging Apple's App Store is a monopoly
20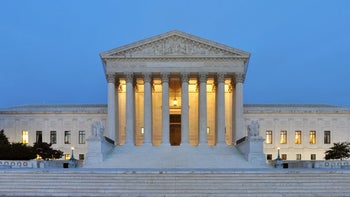 Apple's stronghold over app distribution on the iOS platform is a divisive issue, divisive enough that the argument over whether the iOS App Store violates antitrust laws will be heard by the U.S. Supreme Court. It is unclear exactly when the case will make it to the Supreme Court, but the Court has decided it will hear arguments sometime between October 2018 and July 2019.
The case, Apple v. Pepper, hinges on the argument that because Apple doesn't allow sideloading of apps and doesn't allow any other app stores on iOS that the official App Store has a monopoly on the app distribution on the platform. Additionally, because Apple charges a 30% fee to developers in the App Store, the case also alleges that this fee has driven up app costs for all users. Apple users should be familiar with the so-called "
iOS tax
" where subscription services will either be more expensive through the App Store or subscriptions will be blocked in-app to avoid the App Store fees. On its side, Apple has always contended that the locked-down nature of iOS and the App Store is a matter of security and the company wouldn't be able to properly screen apps installed outside of the App Store.
Apple v. Pepper has been making its way through the U.S. court system since 2011 until eventually arriving at the Supreme Court. The Court began deliberating on whether or not to hear the case last October before making its decision.
If Apple loses, it could be on the hook for hundreds of millions of dollars in damages. But, beyond that the decision could have more far-reaching effects on the idea of "walled gardens" in general. There is speculation the decision could also impact how fees and pricing work in various marketplaces on the internet where individual sellers set prices, such as Amazon, eBay, or the Google Play Store, but those effects are harder to figure given that those marketplaces have competition and sellers have other ways to gain access to users.