Super Mario Run breaks the App Store; service is down for some users
6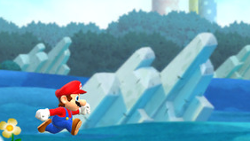 Today is the day that many iPhone users have been waiting for.
Super Mario Run is now available from the App Store
,
bringing Nintendo's iconic character to iOS. The pent up demand for the game has led to some issues with the App Store. Some iPhone users trying to get to the app's preview page are being greeted with a message that reads, "The App Store is temporarily unavailable. Please try again later."
Apparently, this message is appearing from coast-to-coast indicating a nationwide problem with the App Store. Even though demand for Super Mario Run appears to be behind the sluggish App Store performance, other unrelated apps are also affected. For example, all six apps listed in the featured section of the App Store lead to an error message when you try to open one of them.
Hopefully the problem with the App Store is resolved soon so that those interested in the game are able to play. The first three levels are free, as well as 20 seconds of the fourth level. After that, you will need to pay $9.99 in order to play the game.
If you haven't been able to install the game because of issues with the App Store, keep trying. And if you don't know where to find Super Mario Run, simply click on the sourcelink.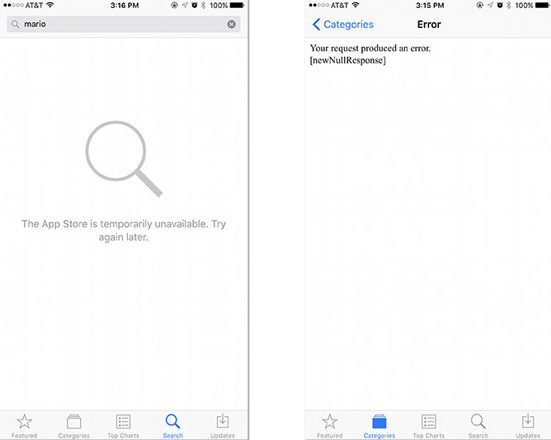 Two examples of App Store errors brought on by heavy demand for Super Mario Run
source:
SuperMarioRun
via
AppleInsider