Sudden traffic jam? Google Maps will now tell you when is the best time to leave
3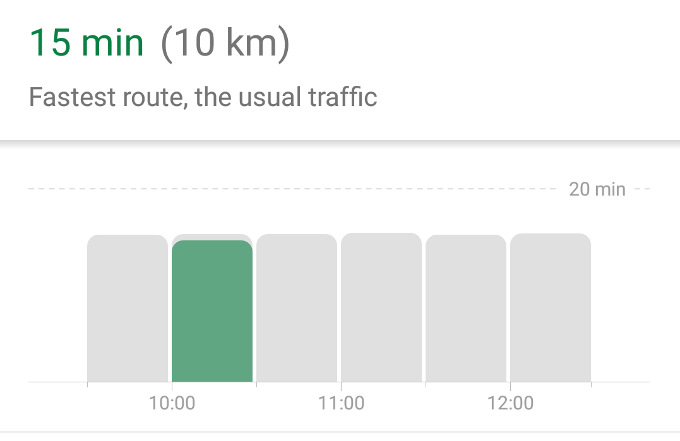 Google Maps has been displaying
color-coded traffic info
for a while now, painting the most congested areas in your city in red during rush hour, for instance, but it has just now become so confident in its traffic jam telling abilities, that the app is going into the prediction business.
When you tap "Directions" to go to a place in Google Maps now, and choose the car driving option, the "Route info" tab at the bottom left corner of the display will pull up not only the turn-by-turn recap of the trip, complete with Street View snapshots of each junction, but will also display a bar chart in the header that indicates the best time to leave, based on current traffic conditions.
Pretty neat, especially when the difference in bar heights in the chart is significant, indicating you will travel much faster within the time slot that Google has chosen for you. After all, we can't all afford the new Audi A8 that drives for you when in a jam.