Apple sat between P&G and FedEx at Glassdoor's Employees' Choice Awards 2014
8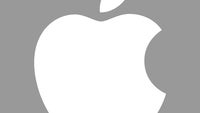 Jobs and career community Glassdoor has outed the winners of its annual Employees' Choice Awards. At the end of each year, the website rounds up the Top 50 companies to work for in the United States across the next 12 months, based on employee surveys. It seems Apple has gotten a little less love from its employees in 2013, as the company took a step down from the 34th to the 35th place in this year's lineup.
While this shift isn't particularly dramatic, as recent employee feedback for Apple contains five-star reviews and a 92% approval rating for CEO Tim Cook, apparently working for the tech giant is just four places shy of serving Frappuccinos at Starbucks. While this may seem a bit comical, there is no foundation for ridicule, as the coffee chain managed to climb from the 50th spot in last year's list, all the way to the 39th place in this year's roundup. It must have been a good 12 months for Starbucks' employees.
Apple's position is preceded by Procter & Gamble at the 34th place and followed by FedEx at the 36th place. The company has an overall score of 3.8 based on 2558 ratings, while Tim Cook's approval rating is based on 1152 votes.
According to Glassdoor's summation of common keywords found in employee reviews, the Pros of landing a gig at Apple are "working with great people, great hours and great benefits" and "meeting a lot of great people since you are always in the public eye". Meanwhile, the Cons are "Being relentlessly driven also means it is not easy to achieve work/life balance", and the long hours when handling product launches. Although, employees state the latter is actually "the best part of Apple".
As for other technological companies, last year's employee heaven, Facebook, has slipped from the top spot to the 5th place. This year's top-employer is consulting giant Bain & Company, followed by Twitter at position 2 and LinkedIn at position 3. Google has settled for the respectable 8th spot after finishing 6th last year. One would expect to see its name in the Top 5, given the company's
reputation of pampering its employees
.
Further down the list, you'll find Qualcomm at position 13, MathWorks at position 22, Red Hat at position 23 and Intel near Apple territory at position 33. Finally, Texas Instruments' 45th spot shows the old-timers are still relevant in the dynamic tech industry.
source:
Glassdoor
via
Apple-Insider