SuVolta may cut down on our devices' power consumption by 50%
2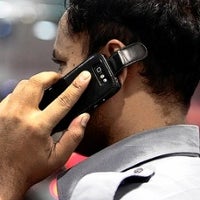 Our mobile devices have enjoyed significant gains in power, performance, and miniaturization. But there is still one thing holding the technology back:
power consumption
. To that end, SuVolta Inc. will be announcing a new set of methods that will reportedly
improve processor efficiency by 30 to 50%
.
As our processors become smaller and more complex, electrical current is more likely to leak from the components. That leakage is caused by increased variability between transistors. SuVolta has developed unnamed techniques to refine the manufacturing process, and produce less leak-prone processors.
Intel
, in contrast, is looking into 3D architecture to increase power, while controlling power consumption. But that would require a radical shift in both manufacturing and implementation in devices. SuVolta's solution would provide a smooth transition for current semiconductor and device manufacturers.
On Monday, SuVolta will announce that Fujitsu's semiconductor arm will begin producing chips using their processes. They report that they've already produced working prototypes with the processes, but there's still no word on what they intend to charge for the licenses. We can't say how long it will take to see these improvements in our own devices. But more efficient processors could lead to smaller batteries, and slimmer device dimensions. And everybody loves a thin smartphone.
source:
Wall Street Journal