Study suggests that fitness trackers may actually hinder weight loss
1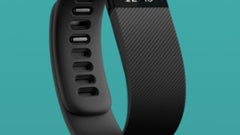 Fitness bands
and health-focused smartwatches are certainly in vogue at the moment, with functions ranging from calorie counting to step tracking and heart-rate monitoring. However, while you may see your wrist computer as a golden ticket to optimal health and wellbeing, a new study has shot down perceived benefits regarding weight loss.
In a two-year study of over 500 overweight subjects, the Journal of the American Medical Association (JAMA) research tasked its volunteers to lose weight. Half of the group were given fitness trackers, which, one may have thought, would help them to shift the pounds more quickly than those without. Incidentally, the opposite was true, and the group wearing fitness trackers was found to have lost
less
weight by the end of the experiment.
Indeed, we're not even talking subtle differences; those without fitness trackers managed to lose almost a stone (13lb) on average where those rocking an activity-monitoring gadget lagged far behind with an average 8lb weight loss.
Fitness bands have been dismissed as a gimmick or fad by some, but this study appears to show that such accusations are not unfounded. Dr John Jakicic, a lead researcher behind the study, suggests that once the initial novelty wears off, people can lose interest, and the constant reminder that goals are not being met can actually have a depressing, detrimental effect on weight loss.
Do you agree with these findings, or has your fitness band helped you shift that niggling extra timber? Be sure to join the conversation below.