Study claims that people have started spending more time in mobile apps than on the web
1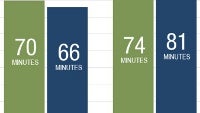 Internet on a phone was a wild idea just a few years ago, but now it's the lack of Internet on a phone that sounds even worse. But while general browsing and surfing the web has continued its growth, mobile analytics from Flurry noticed an interesting trend –
mobile apps have engaged us more than the web
. In just a couple of years, pushed by Apple's iOS and Google's Android, mobile applications have become a core part of the mobile experience.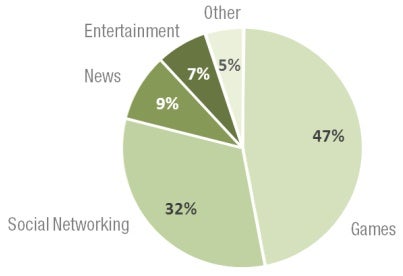 US mobile app consumption, time spent per category
And this June, the numbers backed it up as we've spend an average of
81 minutes per day for mobile apps
, 9% more than the 74 daily minutes of browsing the web. A huge part of our app usage was games which had a 47% share of our time, but social networking with its 37% of daily time dedicated to apps was nearly equally time consuming.
To be perfectly precise, we have to mention that Flurry measured the open web, Facebook and the mobile web for the web and iOS, Android, BlackBerry, Windows Phone and J2ME apps for the applications. The web data was compiled using publicly available information from comScore and Alexa, while for the apps, the company used its own stats.