Striking Verizon employees may lose benefits soon
47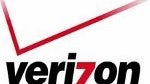 The 45,000 Verizon employees that have been on strike since August 7 due to contract disputes have been informed that they could lose their health benefits if they are still striking on August 31.
It has been a week and a half now since about 25% of Verizon's workforce
went on strike
. One of the main holdups in coming to an agreement is a
$100 monthly premium for health insurance
that the International Brotherhood of Electrical Workers and the Communications Workers of America unions have no interest in paying.
The $100 monthly premium may start to look like a deal now that
Verizon is threatening to take away those health benefits
completely. This is just a new twist in the ongoing strike that doesn't look like will be ending any time soon.
What would all of you do in this situation if you were one of the workers on strike? Would you stick to your guns or go back to work before August ends in order to keep your health benefits? Tell us what you think in the comments below.
source:
BGR