Street View cars collected private data, and Google gets fined... again
8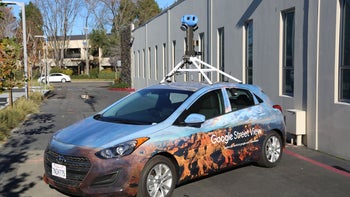 Google's Street View project is the best thing that happened to navigation since the invention of the global positioning system satellite constellation. No other company has reached as far as Google in recording the actual look of roads and the houses lining them, from remote places in Nepal to your home street.
The project required a massive investment which Google hopes to recuperate with business listings on its Maps as the funky looking Street View cars with their 360 cameras and Lidar setup need to scout the world's roads continuously.
Those cars, however, have been collecting not only funny situations on the road, faces or license plates that had to be censored afterwards but your home Wi-fi, emails and passwords as well. Upon realization of the practice that Google called a mistake, it still agreed to settle the matter for $7 million in 2013, for data collected in the 2007-2010 period. At the time, Google agreed to delete the collected data and set up tutorials for people to secure their home Wi-fi in the process.
Intriguingly enough, the company is in hot water over that issue again now in 2019. It has
reportedly
agreed to pay extra $13 million and... delete the data again. Some of the money will be given to the original plaintiffs, and the rest distributed to various consumer protection and data privacy organizations. One of them, the Electronic Privacy Information Center, commented on the matter expressing surprise that the issue is still in focus:
It is very strange that six years after Google agreed to end this practice and made public service announcements, it's once again agreeing to do what others had assumed they already had
While Google again denies any wrongdoing, it remains to be heard why exactly the Wi-fi data collection issue resurfaced with new settlement details. Street View - great. Trawling for private wireless network info - weak sauce.