Streaming music at maximum volume is crashing some Google Home Mini units
3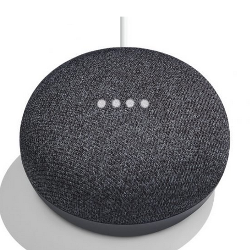 One of the capabilities that smart speakers can handle is the ability to stream music. But according to some users of the Google Home Mini who posted on
reddit
, certain songs played at a high volume result in the crashing of the product. This isn't the first issue that the Google Home Mini has suffered with. Previously, it was discovered that the material Google was using to cover the smart speaker with, was forcing the Home Mini to be in listening mode 24/7. As a result, Google made the mini smart speaker voice activated only.
According to reports from Google Home Mini users, the device starts crashing five to ten seconds after the music starts playing; for the crash to take place, volume must be set at maximum. On the Google Home Help Forum, a Googler told those wishing to report the problem to recreate the issue and immediately send a feedback report from the Google Home app. The following descriptions need to be included:
The keyword: "GHT3 – Google Home Mini reboot at high volume."
Brief detailed description of the exact events you're experiencing.
Be sure to check the box for "Include screenshot and logs."
Which songs are causing the device to crash?
The volume level at the time of the crash(es).
Device firmware version.
Confirm that you're using the original power cord that came in the box with your Google Home Mini.
One quick workaround suggested is to unplug the power cord from the device for a minute, and try again.
Google is apparently aware of the situation, and hopefully a software update will soon be pushed out for the device.
source: reddit, GoogleHomeHelpForum via Phandroid