Strategy Analytics: iPhone X was the world's best-selling phone in Q1
71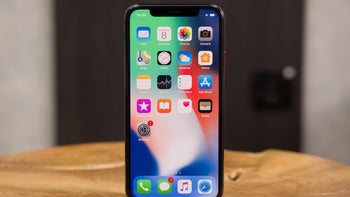 The best selling phone in the world in the first quarter of 2018 was... the
Apple iPhone X
.
The data comes from research firm Strategy Analytics and falls in line with an announcement that Apple made in the beginning of the week that the iPhone X was its best selling phone for every week of the quarter.
At number five on this list of world's best selling phones was the Xiaomi Redmi 5A, one of the world's cheapest phones, carrying on official price tag of under $90 and sold mostly in China and India. This marks a stark contrast in price: the best-selling iPhones listed above sell for hundreds of dollars, while the most popular Android phone in the world is an ultra cheap device.
Global Smartphone Shipments
by model (in millions)
Q1 2017
Q1 2018
1. Apple iPhone X
0
16
2. Apple iPhone 8
0
12.5
3. Apple iPhone 8 Plus
0
8.3
4. Apple iPhone 7
21.5
5.6
5. Xiaomi Redmi 5A
0
5.4
6. Samsung Galaxy S9 Plus
0
5.3
Rest of total market
332.3
292.3
Total
353.8
345.4
What is particularly striking about this data is just how big of a lead the iPhones have over individual Android models. The world's best selling high-end Android phone, according to this ranking, was the
Samsung Galaxy S9 Plus
.
Still, this is an excellent start for both the Galaxy S9 and the S9 Plus: the phones went on sale late in the quarter, but they are already off to a great start. Expectations are that the S9 Plus will become the best-selling Android phone globally in the next quarter.
Interestingly, Apple manages to continue growing its sales despite a shrinking smartphone market. Smartphone sales have been slowing down in the past few years, but in Q1 2018 sales actually declined by 2.4% compared to the same period last year.
Strategy Analytics estimated that 345.4 million smartphones were sold in the first quarter of the year. The top four iPhones accounted for 42.4 million of them, or 12.3% (keep in mind that Apple is also selling significant numbers of older iPhones that are not included in this ranking).