Look what the stork brought! Charity racks up $2700 phone bill for a bird tracker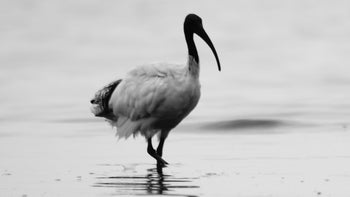 Аn earth-friendly Polish charity, EcoLogic Group, learned firsthand the power of roaming charges, taught to them by... the great white stork. Instead of delivering a baby, the legendary bird delivered a $2700 phone bill, after taking the 3700 miles journey from Poland to Sudan.
The environmentalists decided to equip the stork with an impromptu tracking device to study its annual migration patterns and used a local carrier SIM card for geolocation purposes only. Somewhere over the Blue Nile Valley, however, the stork and its tracker got separated, and someone found the SIM card inside the tracking device, took it out, and placed it in their own phone (cue the "look what the stork brought" narration here).
Unfortunately for EcoLogic, the culprit turned out to be of the chatty type and spent nearly 20 hours on the phone before the charity received the huge phone bill with exotic international roaming charges. Stork tracking turned out to be a pretty expensive endeavor for the environmentalists, as they have little choice now but to foot the bill, as explaining to collection agencies about conservation efforts usually leads to tepid results.
source:
IFLScience
, Photo by Alex Wigan on Unsplash