Stop whatever you're doing and check out this $99 fuel cell-powered portable charger
22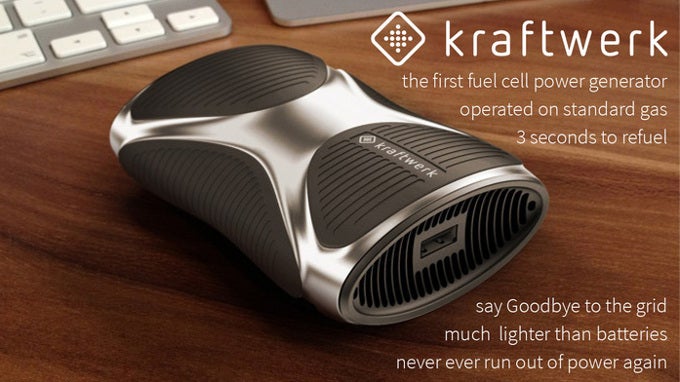 Chances are that 99% of all portable smartphone chargers you might bump into will rely on a Li-Ion battery to store all that spare juice. From time to time, however, an ingenious product arrives with the true potential to amaze us. Such a gadget is this new smartphone charger, which is currently looking for funding on Kickstarter.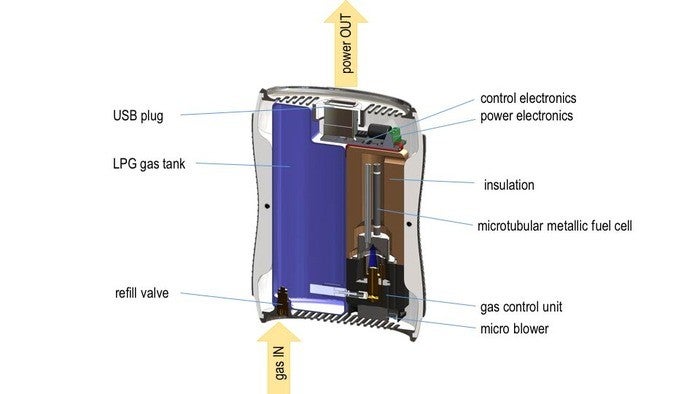 Meet the German-made portable USB charger developed by kraftwerk. At first sight, it will probably fail to impress you - judging from its exterior, one will hardly guess what's so intriguing about this new powerbank. Frankly said, it might even put off some with its looks. Well, at least until they found out what's the deal with the kraftwerk mobile charger.
See, it does not sport a battery inside, but a compact fuel cell, which will produce a steady electrical current by disintegrating chemicals leaving water and heat as by-products after the reaction. Simply put, it's a miniature power plant that can fit in your pockets. "Recharging" the kraftwerk powerbank takes just 3 seconds, which will henceforth enable you to fully charge your iPhone 11 times, as the Kickstarter page of the charger puts it. The charger is completely power grid-independent.
Its tank stores up to 200ml of fuel, which is enough to provide power output varies between 2W and 10W, which means that it will charge your device with a current that deviates between 400mA and 2,000mA, which is similar to what you normally get from most chargers. The willing adopters can back kraftwerk and score a fuel cell mobile charger for $99.
source:
Kickstarter
via
AndroidAuthority