Steve Jobs to be awarded a posthumous Grammy for contributions to the music industry
19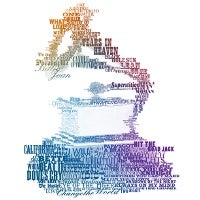 This year's Grammys awards will honor late Steve Jobs with a Special Merit Award and a tribute, the Recording Academy organizing the awards said. He will receive a posthumous Grammy for
"outstanding contributions to the industry in a nonperforming capacity."
Jobs will be honored for being a part of creating
"products and technology that transformed the way we consume music, TV, movies, and books."
"A creative visionary, Jobs' innovations such as the iPod and its counterpart, the online iTunes store, revolutionized the industry and how music was distributed and purchased. In 2002 Apple Computer Inc. was a recipient of a Technical GRAMMY Award for contributions of outstanding technical significance to the recording field. The company continues to lead the way with new technology and in-demand products such as the iPhone and iPad,"
the National Academy of Recording Arts and Sciences said in a statement.
Jobs died in October after a long battle with pancreatic cancer and was widely recognized as one of the most prominent (if not the most prominent) figures in technology in the past years.
"This year's honorees offer a variety of brilliance, contributions and lasting impressions on our culture,"
Neil Portnow, president and CEO of The Recording Academy, said.
"It is an honor to recognize such a diverse group of individuals whose talents and achievements have had an indelible impact on our industry."
The 2012 Grammys awards ceremony will be held on February 12th at the Staples Center in Los Angeles.