Steve Jobs knew Tim Cook is "not a product person," according to biographer Walter Isaacson
13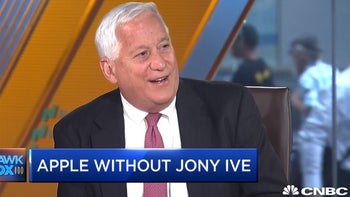 Famed biographer Walter Isaacson was one of the few people who were allowed in the inner circle of Steve Jobs and he spent a lot of time with the visionary Apple CEO in his last few years. And now, amidst the news of the departure of lead Apple designer Jony Ive, the person who dreamed up the iPod, iPhone and iPad together with Steve Jobs, he reveals a couple of interesting details that he said he "softened" in his book.
Those details all revolve around current Apple chief executive Tim Cook. According to Isaacson, Steve Jobs realized that Tim Cook was not a "product person" the way Jobs himself was.
"I softened it in the book a bit,"
says Isaacson in an interview for CNBC
. "In my book, Steve says how Tim Cook can do everything, and then he looked at me and said, 'Tim's not a product person.'"
Isaacson went on to explain that he has softened even harsher criticism from Steve Jobs when those harsher words were coming during moments of suffering. In contrast, the relationship between Jobs and Ive was that of soulmates:
"Every day when Jobs was in the office in Cupertino, he would go at midday to that sort of big locked door that went to the design studio; be brought in and everybody else would be ushered out. And he would talk table to table with Jony. They would feel not just the phone but the plug. The jack, the way the wire coiled. Jobs at his core was a product person," Isaacson said.
Isaacson also corroborates a recent Wall Street Journal report that claimed that Jony Ive has been growing more distant, did not attend all Apple meetings and grew disenchanted with Cook's lack of intense interest in products.
Let us remind you that Tim Cook who usually does not answer reports did make an exception and did send out an email to refute the story, calling it 'absurd' and saying that it showed
"lack of understanding about how the design team works and how Apple works"
. At the same time, Cook did not specifically point out falsehoods in the report and did not counter claims that Jony Ive has been less directly involved recently. Jony Ive himself has not said anything publicly ever since the news broke about his departure.
It's interesting to hear Isaacson corroborate the Wall Street Journal story because it has stirred quite a bit of controversy. Some Apple analysts blast it claiming that it is based on scarce and anecdotal evidence, while others believe that it accurately portrays the sentiment of Jony Ive and the Apple design team. Isaacson clearly sides with the report and seems to believe that it paints an accurate picture, at the very least when it comes to the facts of Jony Ive's absence.
Isaacson's Steve Jobs biography was published on Oct. 24, 2011, just 19 days after Jobs died from pancreatic cancer at the age of 56.
Recommended Stories