Stay tuned for our HTC NYC event coverage
13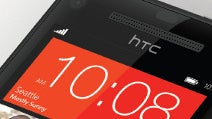 In only a few hours, all eyes will turn to HTC as the manufacturer has something very special in stock for us. Are you excited as much as we are? You should be as the company will be unveiling its latest Windows Phone 8 handsets at its media event in New York City. Or at least that is what rumors are leading us to believe, not to mention that
unequivocal teaser HTC posted just this morning
.
The suspects are a trio of WP8 smartphones targeting different market segments: a high-end flagship with a 4.7-inch screen, a 4.3-inch mid-ranger, and a 4-inch handset that would presumably be the most affordable among the bunch. If leaked information is to be trusted, these handsets will be known as the HTC 8X, HTC 8S, and HTC 8V respectively.
But enough with the speculation already. It is time to finally know what Windows Phone 8 smartphones HTC has been working on,
so stay tuned for our coverage
as we'll be delivering all the latest tidbits as the event unfolds. Also, do not hesitate to
follow our liveblog
, which will go live shortly prior to the event's beginning. Speaking of which, the action starts at 11:00AM EST (8:00AM Pacific).