Start the week with some cool Android games on sale
3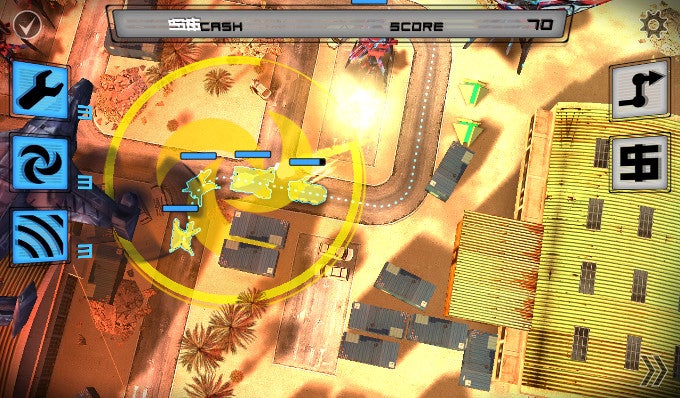 Gamers have at least some reason to smile in the beginning of the week, as the Play Store is currently offering discounts on a handful of fun little games. Noteworthy is the Anomaly franchize – a reverse tower defense strategy, where the player attacks the enemy fortifications. It offers not only a single player campaign, but also an adversarial multiplayer mode – for those who find themselves inclined to take on a human intellect, rather than fight a scripted AI. You can get Anomaly Warzone Earth and Anomaly Korea for $0.99 each, and Anomaly 2 for $1.99.
Iesabel is another interesting offer, down to $0.99 from $5.99. It's a hack 'n' slash RPG which offers cross-platform co-op multiplayer! Also, no in-app purchases! Looking at the gameplay, one cannot help but think "Diablo-like", and that is not a bad thing at all.
If over-the-top-ridiculous humor is your thing, check out Frederic Resurrection of Music ($0.99 from $1.99). You play zombie Chopin, who has risen from the grave to show the world that today's music is a soulless (was this pun intended?) piece of garbage. Now that is an interesting vessel for a social commentary, coming from Forever Entertainment.
Pyro Jump is free, from $2.44. This is a platformer that has great kid-friendly animation. It also holds the secret to pissing you off with some pretty time-sensitive puzzles. But isn't that what makes a good game? Well, if it does it for you – take a look at Beyond Gravity, as well. It is pretty much the same style and is now $0.99 from $1.99.
If good ol' point-and-click adventures are your thing – check out Violett, which is now $0.99 from $3.99. Developers Forever Entertainment have managed to create a great Wonderland-type of a game world, with amazing 2.5D graphics and impressive artwork.
If you're up for some mind-bending puzzle play – grab Threes! ($0.99 from $1.99), a simple premise that can keep you entertained and strangely addicted for a while, sort of like a Rubik's Cube.
And in the "What the hell is this?" genre, we have Eliss Infinity and Sparkle 2 Evo, both $0.99 from $2.99. The former is a multitouch puzzle that has the player merging and splitting planets of the same color, without letting different colors touch. The latter seems to be a premise taken from the PC game Spore, which a lot of gamers thought was only interesting at the start - the part of gameplay, at which you control only a microorganism and eat your way up the foodchain, evolving uniquely on the way. Well if you are one to agree with said gamers, then Sparkle 2 Evo might be just the game for you.
Happy with today's deals from the Play Store? We know we will take the opportunity to grab a couple of cool titles. Enjoy!