Stargazers, here are some awesome constellation maps and universe exploring apps to check out!
1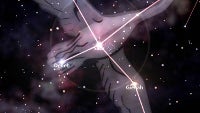 Ah, the universe – the great unknown. No, we won't be writing the script for a new Star Trek. We merely wanted to point out the fascination that the great black void fills us with – and, no doubt, a lot of you. It is pretty clear that we will not be able to understand it, nor venture it in our lifetime. That doesn't stop us from gazing at the stars every now and then, however.
Some do it in support of a truly passionate hobby mixed with science interests, others just like to stare at constellations and try to figure them out once in a while, and most just stop to contemplate on how insignificant we are whenever they find themselves under the starry skies — yes, this is definitely turning out to be an optimistic piece.
Well, whichever of the three activities resonates with you the most, you can augment your experience thanks to the modern smartphone that's in your pocket. You've probably heard of and even used Google's free Sky Map before. But we've found a few apps in the Play Store that are actually more beautiful alternatives of Sky Map. Not to mention they are less shaky! Check them out!
Sky View
Sky View is fairly straightforward – point your phone towards the sky and an on-screen map of the skies will show you all the stars, constellations, planets, and satellites that should currently be in your field of view. Tapping on an object will let you follow its trajectory and give you some condensed information about it. Of course, the free version has a limited amount of objects, so if you like what you see in the free version – $2 is certainly worth it.
Star Tracker

Star Tracker is much more flashy, presenting the universe above you with nicely drawn, glowing stars and constellation artworks. Aside from the names of stars, planets, and formations, the app will not feed you with any information for the various objects – you just use it to gaze and drool mostly.


Star Walk 2
A mix of the previous two apps, Star Walk 2 looks gorgeous and will provide you with information about planets, satellites, and deep space objects. Unfortunately, even the paid version will ask you to cough up an extra $1 for each tier of content. Still, if you own an Android device, the free version is definitely worth a look – this is probably the most beautiful stargazing app we've downloaded while on our hunt.
Geek Bonus 1

: Solar Walk 2

Solar Walk is not an app for stargazing, but one that lets you explore the universe directly by flying from object to object. It's beautiful, it's informative, it's a joy to use. Unfortunately, it's also only available for iOS at the moment. Solar Walk 1 is up on both the App Store and Play Store but we did not find it as enjoyable as its sequel.
Geek Bonus 2

: Night Sky Tools

Want to follow astronomical events in your area with ease? Well, Night Sky Tools is the app for you. It's not particularly attractive in aesthetics, but it's a number-cruncher app, which will show you all you need to know about the skies in your area – meteor showers, moon phases, planet lineups, equinoxes, eclipses, and so much more.
Recommended Stories