Star Wars: Knights of the Old Republic now available on iPad for $9.99
7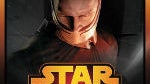 It seems that a pretty easy shortcut for game developers is to port over a 10 year old game to a mobile platform and charge $9.99 for it. We've seen Rockstar do it with Grand Theft Auto III as well as GTA Vice City (with San Andreas expected next year). Now Bioware wants in on the fun with Star Wars: Knights of the Old Republic.
Bioware handed over the porting job to Aspyr Media, and the early reports say that Aspyr has done a quality job in bringing over the popular PC game from 2003. Star Wars: KotoR is still a favorite of the Star Wars games, and there's no reason to believe it wouldn't still stand up today.
The game is available now in the
iTunes App Store
, and requires an iPad 2 or higher with iOS 6+. It also requires 2.5GB of free space, so keep an eye on that. It is not available for iPhone, and there's no word on bringing the port to Android either.
Recommended Stories