Sprint's secret booster will make your high-end handset run faster
9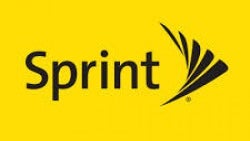 You've heard of the Trojan Horse. Now, Sprint has the Trojan phone. Early next year, the carrier will unlock a feature hidden in its flagship handsets that will give these models the ability to increase connectivity speed. According to Sprint Chief Technology Officer John Saw, besides a hike in the average speed, reliability will increase.
The phones affected include popular models like the
Apple iPhone 7
,
Samsung Galaxy S7
,
LG G5
and the
Google Pixel
. The feature being unlocked will allow these phones to work with 3 x carrier aggregation. Simply put, this increases the width of the pipeline serving Sprint users so that more traffic can fit in the pipeline and have the room to travel faster.
Unlike most carriers, Sprint uses three different frequencies including the 2.5GHz airwaves that are higher frequency. While such airwaves offer higher capacity and speed, they also have the opposite features of low frequency spectrum such as limited distance and an inability to penetrate buildings. But the 3 x carrier aggregation allows all three bands to be used giving Sprint customers the best of each of the three frequencies. The
HTC Bolt
, a Sprint exclusive, is the first phone offered by the carrier to support this technology out of the box
The nation's fourth largest carrier announced today that a new feature called
High Performance User Equipment
will extend the range of its cell towers by 30%, allowing more users to connect to the higher frequency 2.5GHz band. The first handset to offer this feature will be the
Samsung Galaxy S8
. Vice president of product development Ray Sullivan says that he hopes that all handsets are supporting HPUE within two years.
source:
CNET