Sprint's "industry first" announcement: Live Coverage
44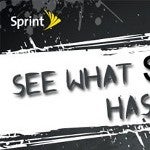 Welcome to our live coverage, dedicated to Sprint's much-expected unveiling, which is going to take place in NYC tonight! PhoneArena is attending the event, so you can count on us for bringing the latest news to you with our up-to-the-minute updates. You can either check our live blog here, or follow our
Twitter updates
, if you prefer.
Of course, we're all expecting Sprint to announce that a
3D-capable smartphone
is joining its ranks - something like the
recently announced
LG Optimus 3D
. Whether this would be the case remains to be seen though, as today, out of nowhere came the rumor about the
possible introduction of the dual-screen Kyocera Echo
. So pretty much everything is possible at this point. We're very excited, and guess you are too, so stay tuned, as we're now getting dangerously close to that "industry first" device, whatever it might be.
The event begins at 6PM ET | 3PM PT.