Kyocera Echo to be announced during Sprint's industry first event later today
8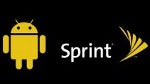 With these "
industry first
" and "
the impossible is possible
" tags, Sprint really has to do things the right way and announce something big.
Now BusinessWeek has shed light on one phone we can expect during
Sprint's industry first
event - and, no, it doesn't sound like a heavyweight with monstrous specs. According to a person familiar with the matter, this phone is none other than (hold your breath)... the
Kyocera Echo
(work name Sanyo Orange).
Info on this handset is not available, and yet, it's virtually certain this is not to be the big announcement Sprint is to make (or at least we hope so).
Mind that the last time
we told you
about the Kyocera Echo, it was leaked together with the
HTC Arrive
- a WP7 handset destined for Sprint. Of course, this proves absolutely nothing, and yet, the Arrive is a far more fitting candidate for the "industry first" tag, because, if announced there, it would be the first CDMA Windows Phone 7 device.
However, the most likely candidate is none other than the
LG Optimus 3D
- the first dual-core handset using glasses-free 3D technology.
The Sprint event is mere hours away (you have to check our live coverage
here
), and we will be on the spot to tell you all you need to know, so stay tuned to PhoneArena for everything interesting on the subject.
source:
BusinessWeek
via
Engadget
Recommended Stories