Sprint's LTE network might be already up and running in some markets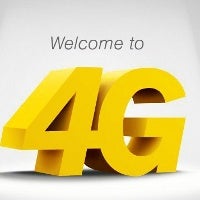 After recently
crashing in PCWorld's comprehensive 4G/3G nationwide test
, Sprint is in dare need to repair its image and offer faster speeds and 4G LTE can't come any sooner. The carrier has announced that service in Kansas City and Baltimore will go live around mid-2012, but it seems that a couple of the markets the Now Network is testing might have already quietly gone live.
A leaked internal document shows that Sprint's Network Vision effort has been alive and well in Akron, Chicago, Fort Worth, Nashville, New York, Rialto and Stockton since late 2011. Add to that rumors that at least one Sprint LTE market is live and the fact that the carrier is expected to launch the $99 LG Viper, its first 4G LTE handset, on April 22nd, and you get nearly a confirmation that Sprint is on track with 4G development.
The Samsung Galaxy Nexus is also launching on Sprint come April 22nd, but the true 4G LTE flagship should be the EVO 4G LTE arriving later in Q2. In either case, check out the table showing how quickly Sprint is moving with LTE in the aforementioned markets.