Sprint's LTE Plus offers faster data speeds of up to 100Mbps; signal is now available in 77 markets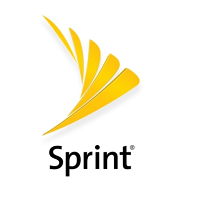 Sprint let the other shoe drop this morning
with the introduction of LTE Plus. Thanks to the use of carrier aggregation and antenna beamforming mixed in with the carrier's triband spectrum, LTE Plus offers twice the capacity and speed of other LTE networks. Sprint says that on some devices, users will see data speeds as fast as 100Mbps. Customer aggregation is the stitching together of multiple spectrum channels, essentially fattening the pipeline.
LTE Plus employs three different bands. Smart antenna technology allows the signal riding the 2.5GHz frequency to travel farther and faster. The 800MHz signal penetrates buildings better, and the 1.9GHz spectrum allows for broad coverage. All three combine in LTE Plus, which launches in 77 markets starting today. Sprint says that instead of sending signals to customers in a certain sector, LTE Plus is locating the position of Sprint customers and sends more directive signals to them. That is where the antenna beamforming comes in to play.
Sprint currently offers 13 handsets that are LTE Plus compatible including the
Apple iPhone 6s
,
Samsung Galaxy S6
and the
HTC One A9
. More phones will be added to the lineup shortly.
Sprint says that according to crowd sourced data from Nielsen Mobile Performance, its application download speed is now faster than the Verizon or AT&T networks. In 20 out of 44 markets tested, Sprint's LTE Plus delivered large files of 5MB+ faster than its rivals' networks.
If you want to know if your location is one of the 77 markets with LTE Plus, check the service map included in the slideshow below.
source:
Sprint